As a first-time homebuyer, the process of purchasing a home can be overwhelming. Here are some tips to help make the process smoother: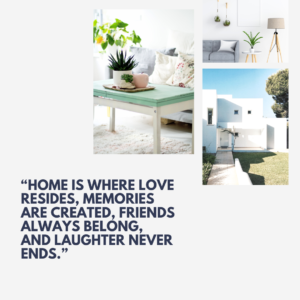 Determine your budget: Before you start looking at homes, it's important to determine what you can afford. Consider speaking with a financial advisor to help you determine your budget.
Get pre-approved for a mortgage: Once you have determined your budget, get pre-approved for a mortgage. This will give you an idea of how much you can borrow and help you narrow down your search.
Work with a real estate agent: A good real estate agent can help you find the right home for your needs and budget. They can also help you navigate the home-buying process. Jindal Group provides the best consultancy regarding real estate, interiors and structural designs as well.
Research neighborhoods: Do your research on neighborhoods that you are interested in. Consider factors such as safety, schools, and proximity to amenities.
Attend open houses: Attend open houses to better understand what you are looking for in a home. Take notes and pictures to help you remember each property.
Don't rush the process: Take your time when looking for a home. Rushing into a purchase can lead to buyer's remorse and financial strain.
Get a home inspection: Once you have found a home that you are interested in, get a home inspection to identify any potential issues with the property. Once you book your tour with Jindal group, it provides you with the best tour visit of the sample flats, also can walk through in the society and experience their best amenities as well.
Negotiate the price: Don't be afraid to negotiate the price of the home. Your real estate agent can help you with this process. Jindal Group also provides the best price in the field of realty.
Read the contract carefully: Before signing it, read it carefully and ensure you understand all of the terms and conditions.
Enjoy your new home: Once you have closed on your new home, take the time to enjoy it!