Gaze at the endless greens beyond from the infinity pool; practice yoga in manicured gardens; or dine with friends at the clubhouse
Rising in the bustling heart of West Delhi, ONE MIDTOWN epitomizes all the advantages of an urban residence, and yet there is more to it.
At ONE MIDTOWN, life is built around everything desirable and precious – like a rendezvous with nature or a good time with family and friends.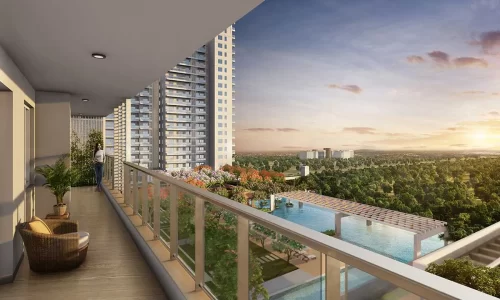 Super Luxury Living adjoining 128 Acre of lush green park. Every Apartment Gets Mesmerizing Green Views With Ample Sunlight And Natural Air.
Starting at  @ ₹ 5cr

Image Gallary: Dlf One Midtown

DLF One Midtown brings to you the Building Revolution. It all started with realistic appraisal of
your living needs.