There are several home renovation ideas that can increase your property value. Here are a few:
1. Kitchen Renovation: Updating your kitchen can be a great way to increase your property value. Consider replacing old appliances, installing new cabinets, and upgrading your countertops.
2. Bathroom Renovation: Renovating your bathroom can also add value to your property. Consider upgrading your fixtures, replacing old tiles, and adding modern lighting.
3. Landscaping: Improving your home's curb appeal can make a big difference in its value. Consider adding new plants, installing a walkway, or adding outdoor lighting.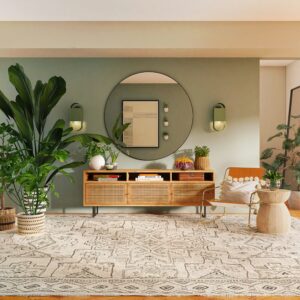 4. Energy Efficiency: Making your home more energy-efficient can be a great way to increase its value. Consider installing new windows, adding insulation, or upgrading your HVAC system. Painting: A fresh coat of paint can make a big difference in the look and feel of your home. Consider painting your walls, trim, and doors to give your home a fresh, modern look.
Remember, the key to increasing your property value is to focus on improvements that will appeal to potential buyers and make your home more functional and attractive.
Jindal Group will provide you with expert assistance and consultation for the betterment of your properties. Our team of professionals has years of experience in the industry and is dedicated to helping you achieve your goals.
Whether you're looking to buy, sell, or improve your property, we have the knowledge and expertise to guide you every step of the way. We understand that each property is unique, and we take a personalized approach to each project to ensure that we meet your specific needs and goals.
Our services include property evaluation, market analysis, property management, and more. We work closely with our clients to identify areas for improvement and develop a comprehensive plan to enhance the value and functionality of their properties.
At our real estate company, we pride ourselves on our commitment to excellence and customer satisfaction. We are dedicated to providing you with the highest level of service and support, and we are always available to answer any questions or concerns you may have.